I don't know about you, but I love finding inexpensive alternatives to the everyday items that make my life easier. When it comes to horse shows, who doesn't want to spend less money?!
These are a few common items that you can pick up at any dollar store and should be a staple in your tack trunk…
#1: Baby Powder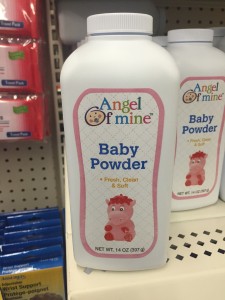 Perfect for sprinkling on your horse's white stockings and making them extra white for show time!
---
#2: Scrub Brush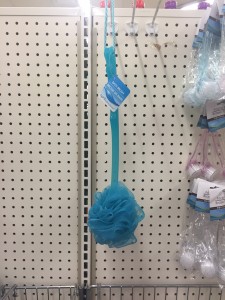 Loofah or bucket brush? How about both?! (but I wouldn't suggest using it in the shower on yourself AFTER you've cleaned your bucket!)
---
#3: Spray Bottle
I try to buy fly spray and detangler in bulk and keep a bottle at each set of cross-ties. In the past I've gotten these clear "all purpose" spray bottles at my favorite tack store or hobby store, but your local dollar store usually has them for much cheaper!
---
#4: Wet Wipes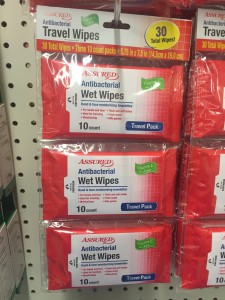 I always have wet wipes handy to wipe my student's boots off before they enter the ring. They are especially helpful when things are dusty as they are perfect for a last-minute wipe down to remove dust or fingerprints.
---
#5: Detangler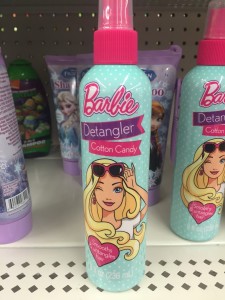 I know we all have our favorite (and sometimes expensive) detanglers from our local tack stores and those definitely have their uses…but sometimes you just need LOTS of detangler and the cheap stuff is the way to go! Edgebrook has a sweet old Halflinger pony (Morley) that our kids use in lessons and shows. Morley has a gorgeous flowing mane (Barbie has nothing on him!) but it can get SUPER tangled. For his mane, detangler quantity is more important than quality! I can feel free to use five bottles of this stuff on his mane at a time and I don't have to feel bad about my money going down the drain.
---
#6: Small Buckets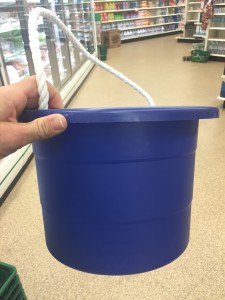 Who knew your local dollar store had buckets?! I use a ton of these when I'm on the road to measure out food and supplements. They are the perfect size and fit in my tack trunk!
---
#7: Hair Clips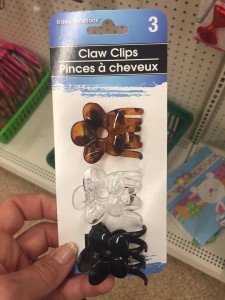 Everyone uses the fancy metal clips that come in the mane pulling kits to keep that extra hair out of the way when braiding but these work just as well and they are MUCH cheaper! And plus… who doesn't love sharing hair accessories with their favorite pony!
---
#8: Sponges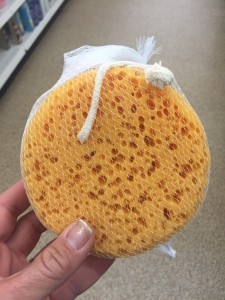 My horse slobbers a LOT when we ride. These are great to have in your back pocket before entering  the show ring to soak up all that slobber!