Welcome to the Edgebrook Family!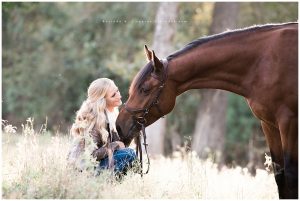 God has blessed us tremendously with the ability to own, live, and work at a place that has been our lifelong dream. If you ever have questions you can usually catch me at the barn or please give me a text or email. We strive to answer all your questions promptly.   Dustin and I welcome you into our home and we thank you in advance for the care and respect that you exhibit while you are here.
Sayer Townsend, Owner & Head Trainer
NEW LESSON CLIENTS
Are you ready to start riding?! We're excited to have you join us! Below is some info to help you get started. Please make sure you review this information carefully and complete our online forms before your first lesson!
First, all new clients (including campers, birthday party guests and visitors to our barn that will be mounting a horse) need to complete our online forms before their first lesson:  ONLINE FORMS FOR NEW CLIENTS.  PLEASE READ THESE VERY CLOSELY!!
Second, Edgebrook is big! We have 160 acres, 4 arenas and over 50 paddocks! When you arrive, you'll pull into the parking area and walk up to the large covered arena and barn (you'll see a circle drive). Please park in the designated parking area and not on the grass.  If you need help finding your way around, here is a map of the facility. This is also printed out and posted in the barn aisle to help. Don't worry… you'll get to know your way around very quickly and if you need any help, please ask!
Third, lessons are on a repeating weekly schedule and are required to be paid a month in advance. We teach ~150+ lessons a week with multiple instructors and are growing! It is critical that we have consistency in our schedules and require, at minimum, one lesson at the same time each week. If you are interested in a one time ride or trail ride- awesome! There are some AMAZING barns in our area that offer leisure rides; please allow us to recommend one for you!   Once you decide on a lesson time, we will email you an invoice on/about the 25th of each month for the next month's lessons. You MUST GIVE 24 HOURS NOTICE if you are cancelling a lesson. If you cancel a lesson more than 24 hours in advance, you may attend one of our make-up sessions.  We have set makeups sessions twice a month on the second and fourth Saturday at noon. Makeups must be attended within 30 days of the missed lesson. Please closely review our lesson policy on makeups!
Fourth, what to wear?
Helmets: Safety is the top priority in our riding lessons and students must wear a helmet at all times while on a horse. If you have your own ASTM approved riding helmet, please bring it. If not, we have approved helmets for students to use during lessons.  Dover Saddlery and Charlotte's Saddlery are local stores that are dedicated to English riding and can find the perfect helmet for your head and budget. Note that bicycle helmets and other helmets not designed for horseback riding are not allowed as they may not withstand the impact of a fall.
Boots with at least a 1″ heel are preferred. Do not show up in tennis shoes, hiking boots or sandals! If you do not have appropriate riding boots, please contact us and we will be happy to assist you with recommendations on where to purchase them. If you show up in anything other than a heeled boot, you will not be allowed to ride for safety reasons. You do not have to purchase tall English boots; paddock boots and half-chaps work perfectly for lessons.
If you've  taken a few lessons and decided you love it and want to continue, please invest in a quality pair of breeches and a riding shirt that can be tucked in. Breeches allow an easier grip with the english saddle and a well-fitted and tucked in shirt allows your instructor to have a better view of your equitation.
Please do not wear any loose jewelry, such as long earrings, bracelets or necklaces. Hair should be pulled back and braided or in a hair net.
Finally, Edgebrook is a teaching and training facility. Your lesson, especially at the beginning, will include time spent catching your horse, grooming, learning about tack and tacking your horse. Then you will spend time riding and then untacking and grooming. We run our lessons this way because we think horsemanship is important and we want our clients to be excellent at caring for their horses, not just excellent horseback riders! Please do not expect to arrive and immediately mount a horse that a groom has already tacked for you.  We understand that this is what some clients are looking for and there are some great barns in our area that can accommodate this. If this is what you'd like, please allow us to recommend a place for you.
Be sure to click below to sign up for emails as this is how we get important information out!

A note about siblings: it is extremely important that younger siblings are not left to wander around the barn . Please keep them with you at all times and make sure they do not disrupt the horses from outside the arena. 
---
NEW BOARDING CLIENTS

If you are interested in boarding your horse at Edgebrook, you will first need to contact us to discuss costs and your needs. We have limited boarding space and want to make sure you and your horse will be happy at Edgebrook. Our boarding contract can be completed online.
---
The highest compliment our clients can pay us is the referral of a friend. Please let us know if you were referred by a current client.
Current clients can now receive a complimentary 30 minute private lesson when they refer a new client (the new client must sign up for a minimum of 1 month of lessons).
**Current clients: please complete THIS refer-a-friend form to receive your free lesson!