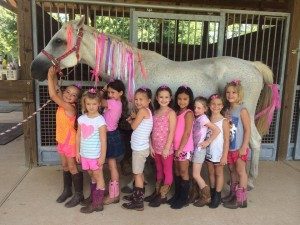 Are you already thinking ahead to summer? Looking for an activity to get your kiddos outside and enjoying nature?  Look no further! Edgebrook offers week long day camps during June and July.
Horse Lovers Camp: For kids ages 5 to 16. Learn about the basics of riding and horse care. Have fun painting horses, playing games, and getting wet and wild with new four legged friends!
Advanced English Camp: a fun filled week at Pine Hill!
2015 dates:
June 15-18, 2015: Horse Lovers Camp
June 22-25: Horse Lovers Camp
June 29-July 2: Horse Lovers Camp
July 6-9 Advanced Camp
*we will open more camp dates when these reach capacity.