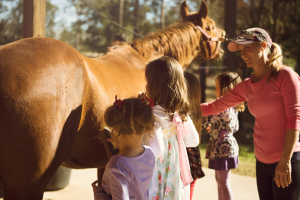 If horses are the center of your child's life, why not make them a part of their birthday celebration?! Kids will never forget the memories made at an Edgebrook party!
Birthday Party Package: 2 hours; up to twelve kids* and 2 horses: $450
Each additional child costs an additional $20 each. You will need to include in your count ALL children that attend (including the siblings of any invited child that come and participate).
Current clients get 10% off.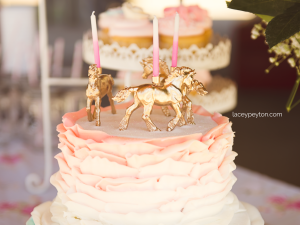 Party will begin with an overview of horse safety, Edgebrook rules, brushing, tacking, and taking turns riding in our arena. We will then untack the horse and complete a horse related craft. The last ~45 minutes will be reserved for cake and presents in our dedicated picnic area.
We are a working barn so it is extremely important that we have appropriate parental supervision and that all of our rules are followed! Due to the safety issues involved, we cannot have unsupervised children running around our facilities; therefore, parents must remain with their children.
Parents are allowed to decorate but please have all cleanup completed at the end of the party.
Please complete the Birthday Party Registration Form and email or mail it to us.