Meet Our Experienced Trainers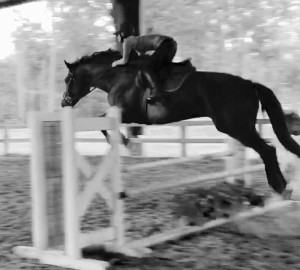 Sayer Townsend
Trainer & Owner
Horses have been in Sayer's blood from the moment she was born. Sayer grew up at Cedar Lane Stables in Tomball, Texas. Sayer first started riding there as a young child and then, when in high school, started giving lessons at Cedar Lane.  As a child she was actively involved in the American Miniature Horse Association and collected over 15 AMHA and PtHA National Championships.  Sayer attended Texas A&M University and graduated with a degree in Animal Science. While at A&M, she was a member of the prestigious Texas A&M Equestrian Team.
After college, Sayer began teaching kindergarten and then first grade. On the weekends and evenings she would ride and give lessons at Cedar Lane. In 2007, Sayer and her husband, Dustin Townsend, purchased the land at the corner of Jackson Road and 1486 and created Edgebrook Equestrian Center. Sayer has steadily built her client base and, in 2013, was able to retire from teaching and focus on her riding and Edgebrook exclusively. By taking her extensive riding talents and pairing them with her teaching skills, Sayer is the perfect instructor for both children and adults.
Sayer's passion for introducing riders to showing in a friendly and comfortable environment manifested itself in the creation of MidSouth Hunter Jumper Association in 2014. MidSouth is a hunter/jumper association that hosts monthly schooling shows primarily at Edgebrook Equestrian Center. These are inexpensive schooling shows designed to be welcoming for both new and experienced riders alike. In addition to MidSouth Hunter/Jumper Association, Sayer is also a board member for the Greater Houston Hunter Jumper Association. GHHJA is a competitive hunter/jumper association that hosts large Hunter/Jumper shows in Katy at the Great Southwest Equestrian Center and in Bellville at Pine Hill. The GHHJA shows offer riders the ability to show at world class facilities and are excellent shows to prepare riders for the "A" circuit.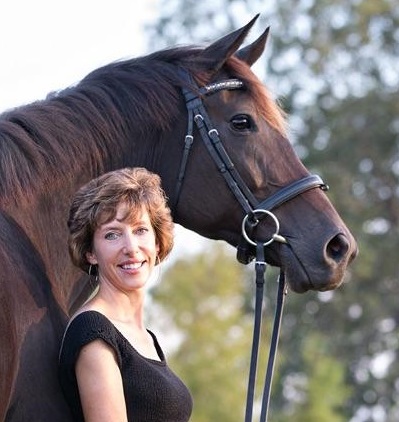 Lacey Halstead, CSF
Trainer & Professional Saddle Fitter
Lacey grew up in Virginia and started riding hunt seat there at the age of eight. During high school she got hooked on dressage, and to this day, that is her favorite equestrian discipline. In addition, Lacey teaches and rides western, too.
After obtaining a B.S. in Animal Science, Lacey went on to teach children and adults at stables in Texas, Virginia, Arizona, and South Carolina. In most of her positions, Lacey was also the manager of these multi-discipline boarding and lesson facilities.
These days, Lacey has her own saddle fitting business, Whole Horse Saddle Fit; however, she can't give up teaching riders.  She loves teaching all ages and levels and focuses on imparting good all-around horsemanship and riding theory to enthusiastic equestrians.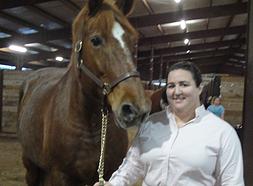 Devon Boulanger
Trainer
Devon grew up in The Woodlands and has been riding since she was a child. She began riding at Carousel Farms (now North Houston Horse Park) and then pursued dressage. She lived in New Hampshire for a period where she competed primarily in the hunter arena. Upon her return to Texas, she continued her training in hunters.  Devon is an excellent instructor and works well with kids and adults alike.